Castaway Keys is the incentive program for the 2017-2018 school year. The program is open to students who have completed one or more years of lessons. New Students: you'll get to participate next year!
Students who successfully complete the program receive awards at the end of the year recital.
Click Here for Listening Links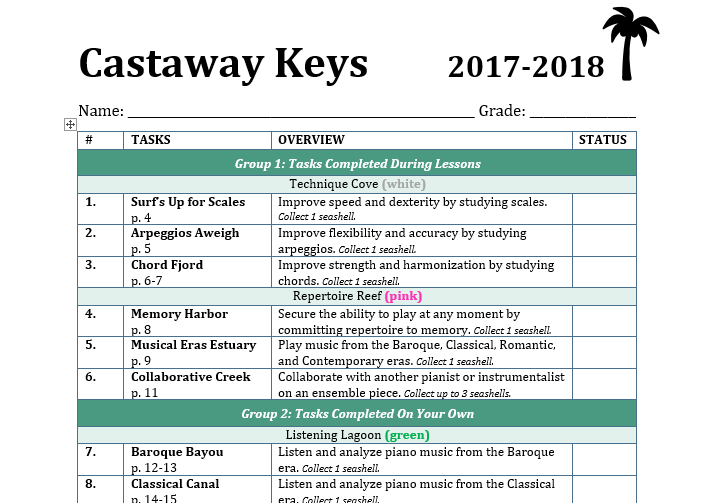 Castaway Keys Packet (PDF)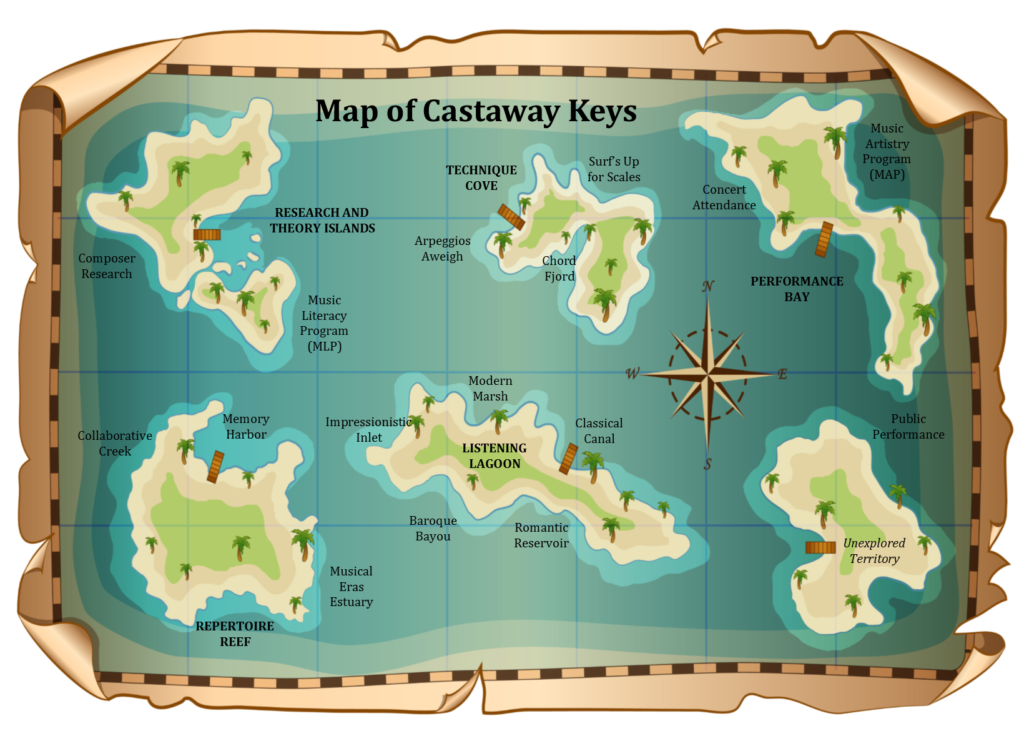 Click Map to Expand
---
Listening Links
---
Sea Levels
Swiftly Cruising (20+ seashells collected) – Diamond Award
Smooth Sailing (18-19 seashells collected) – Ruby Award
Calm Waters (16-17 seashells collected) – Sapphire Award
Stormy Seas (14-15 seashells collected) – Amethyst Award
Anchors Aweigh (12-13 seashells collected)
Shipwrecked (1-11 seashells collected)
How many seashells have been collected?
---
Incentive Programs from Other Years
Piano Passport (2019-2020)
Musical Mountaineers (2018-2019)
Castaway Keys (2017-2018)
Piano Planet (2016-2017)
Piano Scout (2015-2016)
Project 88 (2014-2015)